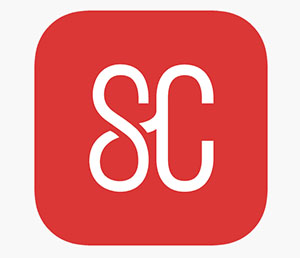 Shotcut 19.04.30 is free software for video editing which is capable of running on macOS, Linux, Windows, and FreeBSD. It was started by Dan Dennedy in 2011. Shotcut supports audio, video and image formats through FFmpeg and can edit multiple tracks composed of different file formats at a time. Shotcut is capable of supporting most demanded formats for images such as JPEG, BMP, PNG, GIF, SVG, TIFF, TGA, etc. No need for importing as editing can be done on a built-in timeline which has multiple formats to mix and match resolutions. Images can also be captured by Webcam while audio files can also be captured. It supports 4K resolutions and generates various plugins for video editing such as plasma and color bars. It also generates color, noise, text, and counter for audio and visual editing.
Shotcut has many audio Features such as audio scope which adjust loudness, waveform, peak meter, and spectrum analyzer to control volume. Various audio filters enhance the results such as Bass and Treble, Balance, compressor, Band Pass, Delay, Copy Channel, Downmix, etc. Audio mixing can be done across all the tracks. Fade control regulates the fading in and out of audio and visuals on the timeline. Shotcut composite Videos across tracks and a cool feature of the 3-way color wheel with shadows, highlights and mids perform grading and color correction. White balancing is done by picking a neutral color through an eyedropper. Various video wipe transitions and blending modes are also part of the package. Numerous video filters are present in the software along with the option of integrating speed effect and reversing effect in audio and video clips, audio/video clips.
The main editing features of Shotcut include trimming tool on source player or timeline with ripple option, easy methods to cut, copy, and paste, options of inserting, overwriting, lifting, and deleting the editing on timeline. Tracks can be controlled by hiding, muting and locking them, Undo and redo can be done as much as required while editing. Trimmed clips can be saved and loaded as MLT and XML files as clips. Files can be dragged and dropped from the file manager. A very interesting function is that audio can be detached from video clips. Playlists can be sorted by order of name and date both. Shotcut is Codec independent therefore it doesn't depend on system codecs.
Translation can be done in many languages including Chinese, Catalan, Czech, Dutch, Danish, Estonian, English, French, Finnish, German, Gaelic, Greek, Italian, Hungarian, Japanese, Norwegian Bokmal and Nynorsk, Nepali, Occitan, Portuguese, Polish, Slovak, Slovenian, Spanish, Taiwanese, Turkish, Ukranian, Russian and its branches such as Slovak, Ukranian and Slovenian, Turkish, Spanish and more. It can measure Video quality by (PSNR and SSIM), view details of audio and visual files. External monitoring can also be done through a Blackmagic Decklink card on the NTSC monitor. Besides the stated functions and features, there are many more that can be experienced by downloading the application in actual as the plethora of functions that users can perform via Shotcut to edit audio video files cannot be contained in words.
Features
Wide Format Support.
Audio scope for loudness, waveform, peak meter, and spectrum analyzer to control volume.
Multiple audio filters.
Stereo, mono, and 5.1 surrounds.
Video features such as the 3-way color wheel, eyedropper, and autorotation.
Numerous video filters.
Speed effect and a reverse option for audio and visual clips.
Numerous editing tools such as cut, copy and paste options, trimming.
Track control through hiding, Lock and Mute features.
Translation can be done in many languages.
Video quality can be measured.
External monitoring is possible.
Audio can be detached from video clips.
Drag and drop of files from a file manager.
Inserting, overwriting, deleting, rippling can be done on editing on timeline.
Trimming tool on source player and timeline as well.
| Title: | Shotcut 19.04.30 |
| --- | --- |
| Added On | June 15, 2019 10:17 pm |
| Updated On | October 6, 2019 11:10 pm |
| Version: | 19.04.30 |
| Category: | |
| License Type: | Free |
| Operating System: | Windows 10,8.1,7 |
| Developers: | Shotcut. |
| File Name: | win32-190430.exe, win64-190430.exe |
| File Size: | 85.67 MB, 77.68 MB, 77.68 MB |