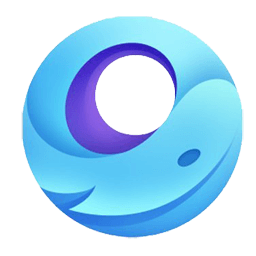 GameLoop 11.0 is an Android emulator developed by Tencent. It is not just an emulator to use various applications on PCs but it is also a gaming platform for PC gamers as it empowers them to play mobile games mainly PUBG on the bigger screen of their computers. This emulating tool allows the users to play Tencent-published games along with other mobile games on PCs.
While at the same time; it helps to discover, play and download popular Android-based games such as PUBG, Call of Duty, Clash Royale, and Clash of Clans. Tencent also sees that GameLoop matches users against other players only through an emulator so fair play between two gamers on a similar device can be ensured. This emulator has a plethora of quality and features. GameLoop 11.0.16777.224 is among the latest in the array of GameLoop's updated versions. Some of them are listed in the article.
GameLoop 11.0.16777.224 – Review
Gameloop11.0.16777.224 is another specialized and updated version of the GameLoop emulator that presents the idea of Tencent that they hold regarding the development of a dedicated Android emulator, and fortunately, the idea has come out very well.  It is a complete solution to run mobile apps and games on PC without any hurdle and buff. It's a great package for gamers usually for those who are fans of interesting games developed under Tencent's titles. Above all, it is free of cost, and players of levels i-e beginners and pros can enjoy the gaming with similar ease and efficiency.
GameLoop 11.0.16777.224 – Features
Sharp vibrant graphics
Gameloop 11.0.16777.224 is fully capable of displaying vibrant and sharp graphics. Through PC rendering hardware, it enables the users to experience high-quality visual graphics as they do in a smartphone. Users can select their preferred rendering system in the settings menu and adjust the areas of Rendering, Memory, Anti-aliasing, DPI, Resolution, and Processor. This selection activates 1 of the 4 graphics cards. One can also opt for Smart Mode so the graphics section will get adjusted. Resolution and DPI can go as high as 1024 x 640, 160 dots per inch. This way they can enjoy their gaming experience on any screen of their choice without compromising on the visual quality.
Less demanding
GameLoop 11.0.16777.224 like its predecessors and successors does not demand high-profile computers and hardware. On the contrary, it runs smoothly on even low-end computers as well. While the regular PC version of PUBG gives optimization issues if a user does not have the required hardware.
Game center
Users can select their game from Game Center which features 5 gaming genres including first-person shooter, role-playing, strategy, and casual and multiplayer battle arena. The fifth genre is categorized as miscellaneous games that feature Subway Surfers, Roblox, Portal 2, etc. Besides handpicking the games, the GameLoop also runs automatically without requiring the installation of APKs or any other adjustments.
More than emulator
GameLoop 11.0, as mentioned above, is not just an emulator but is a multi-faceted platform for gaming. Although GameLoop is specialized to cater to games that are developed by Tencent but is an excellent emulator for other Android games as well as besides being an official app that emulates PUBG Mobile, it also shows sufficient compatibility with some most popular game titles that are Android-based. Some default Tencent games are pre-installed with GameLoop 11.0.16777.224. In this case, users can reinstall these pre-installed games for optimization of FPS (frames per second) when playing.
Customizable controls
Users can conveniently optimize their networking and controls with GameLoop 11.0 to experience a smoother gaming experience. They can tweak controls as per their liking and enjoy their games. While users use a mouse and keyboard to control and play games, GameLoop 11.0 implies the default settings of gaming. However, these settings can be changed by tweaking the controls in the setting box.
Smart interface
GameLoop 11.0.16777.224 has a very simple but equally smart user interface that provides its users with an integrated gaming browser. Through this browser, users can directly download or install the games of their choice from the built-in library and all this is manageable in just one click. It also involves an official lobby where users can join a room and meet teammates to play a game. The arrangement of the features on the main screen is in a way that 4 main tabs of Login, Games center, My games, and Live are on the left side of the interface while a few others such as search field, friend list access, preferences, and more are smartly dispersed along the edges.
Lag-free gaming
The optimized network of GameLoop 11.0.16777.224 consumes the capabilities of host PC so it can provide its users with lag-free gaming experience. GameLoop 11.0.16777.224 is an updated version of the emulator, and like all its newer versions, Tencent incorporated the feature of 'Network Acceleration' in 11.0.16777.224 as well so the gaming experience of high-ping games is further improved for the players.
The social side
A very interesting and great aspect of this emulator is that it also optimizes the social side of its users as well. This is easily done because the majority of the games that are developed by Tencent are multiplayer, so the developers have integrated the support of user discovery via built-in friends' lists in the interface.
If users' own friends are inactive on this platform, then they can enjoy the official lobby and enter a room where they will get matched with other teammates to play a game. These rooms in the official lobby allow users to send voice and text messages to their teammates as well.
Cooperation with Nimo TV
Tencent has cooperation with Nimo TV so users can also watch live streams of various famous gamers and that also without requiring a browser because all the streaming is done intuitively by the emulator.
You can read about Typing Master download one of the best software to increase your typing speed.
GameLoop 11.0.16777.224 – Technical Details
| Title: | GameLoop 11.0.16777.224 |
| --- | --- |
| Added On | December 27, 2021 9:46 am |
| Updated On | December 27, 2021 7:27 pm |
| Version: | 11.0.16777.224 |
| Category: | |
| License Type: | Freeware |
| Operating System: | Windows 10, XP, 7, 8.1, and 8 |
| Developers: | Gameloop Inc |
| File Name: | gameloop_download_specialpackage.exe |
| File Size: | 8.99 MB |
GameLoop 11.0.16777.224 Free Download 32/64bit