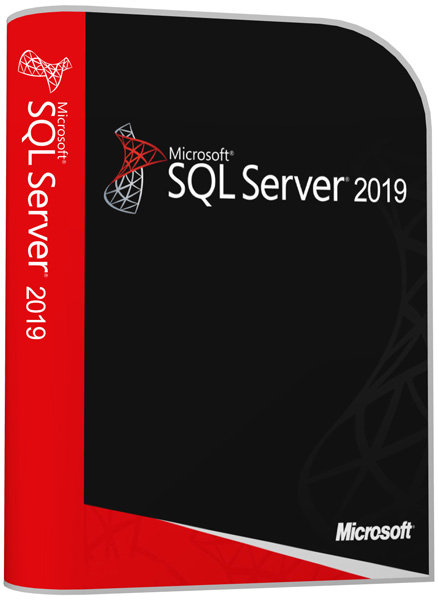 Microsoft SQL Server Management Studio 18.6 is one of the latest editions in the line of the integrated environment which is designed to access, configure, manage, administer, and develop all the components of a SQL Server. Moreover, this management studio also combines a wide range of graphical tools along with rich script editors that enable all types of administrators and developers, either pro or beginner, to access the Server. The 18.6 version managed to integrate itself completely with each and every feature and addition that were introduced when SQL Server 2012 arrived. This introduction enables worldwide users to conveniently and smoothly ma age their new and old projects related to the new and old database regardless of the size. You can download SSMS directly from the official website.
Microsoft SQL Server Management Studio 18.6 – Review
If we summarize the app then Microsoft SQL Server Management Studio 18.6 is a perfect blend of powerful features and a well-organized layout. This app which is designed by Microsoft, SQL Server Management Studio is a highly advanced app that aims to cater to the developers and database administrators with all the required tools and functions to perform the tasks associated with database administration in mist successful, convenient, and efficient way.
Microsoft SQL Server Management Studio 18.6 – Features
Easy connection
Microsoft SQL Server Management Studio 18.6 can be easily connected to Microsoft SQL Server instance just by inputting the right information. Once connected, schemas for all the databases get displayed in the form of the tree view. The display appears in Object Explorer and it is very easy to browse through them.
Easy and smooth database management
all types of routine tasks associated with database management can be smoothly accomplished with the help of Microsoft SQL Server Management Studio. The app empowers its users to create a new database. It also enables developers to expand current tables by adding new columns and rows. Moreover, users can also rename, modify, and delete records. They can also manage views and tables and views, perform data filtration, and can import data as well from any external resource.
Worthy integrations
There is a built-in SQL editor in Microsoft SQL Server Management Studio 18.6 which is integrated with a debugger. This integrated SQL editor has a feature of syntax highlighting that allows the users to write scripts and then execute them against the database. Moreover, the users can also work on multiple scripts at one time that can be opened in separate tabs.
Language compatibility
Microsoft has developed Microsoft SQL Server Management Studio 18.6 for database administrators who are working in this discipline all around the globe. In this consideration, the app supports all the popular languages that are spoken around the world including simplified and traditional Chinese, US English, German, French, Japanese, Italian, Brazilian Portuguese, Spanish, Russian and Korean.
Debugging and tracing
Besides, the task of running scripting with SSMS, users can use the app for debugging and parsing of their code as well.  Furthermore, the app is adorned with highly advanced features to trace queries and conduct analysis.  There are tools that support statistics gathering and empower users to collaborate with other tools of SQL Server tools for easy and quick database management.
No third party requirement
There is a  go-to database management tool particularly designed for the users of SQL Server. This and the tight integration of
Microsoft SQL Server Management Studio 18.6  with SQL Server makes it the best database management tool so users do not require any third-party app to manage contents included in SQL Server databases.
Best for a database administrator
It is the most suitable tool for any type of database administrator. A database administrator just needs to know about the administration work. They don't need to have an expert command of Microsoft SQL Server Management Studio 18.6 to make it work perfectly as the layout is very simple for a talented administrator to understand.
Microsoft SQL Server Management Studio 18.6 – Youtube Review
Microsoft SQL Server Management Studio 18.6 – Technical Details
| Title: | Microsoft SQL Server Management Studio 18.6 |
| --- | --- |
| Added On | December 16, 2021 10:29 am |
| Updated On | December 16, 2021 2:55 pm |
| Version: | 18.6 |
| Category: | |
| License Type: | Freeware |
| Operating System: | Windows 11, 0, 8.1, 8, 7 |
| Developers: | Microsoft |
| File Name: | ssms-setup-enu.exe |
| File Size: | 534.95 MB |
Microsoft SQL Server Management Studio 18.6 Free Download 32/64bit