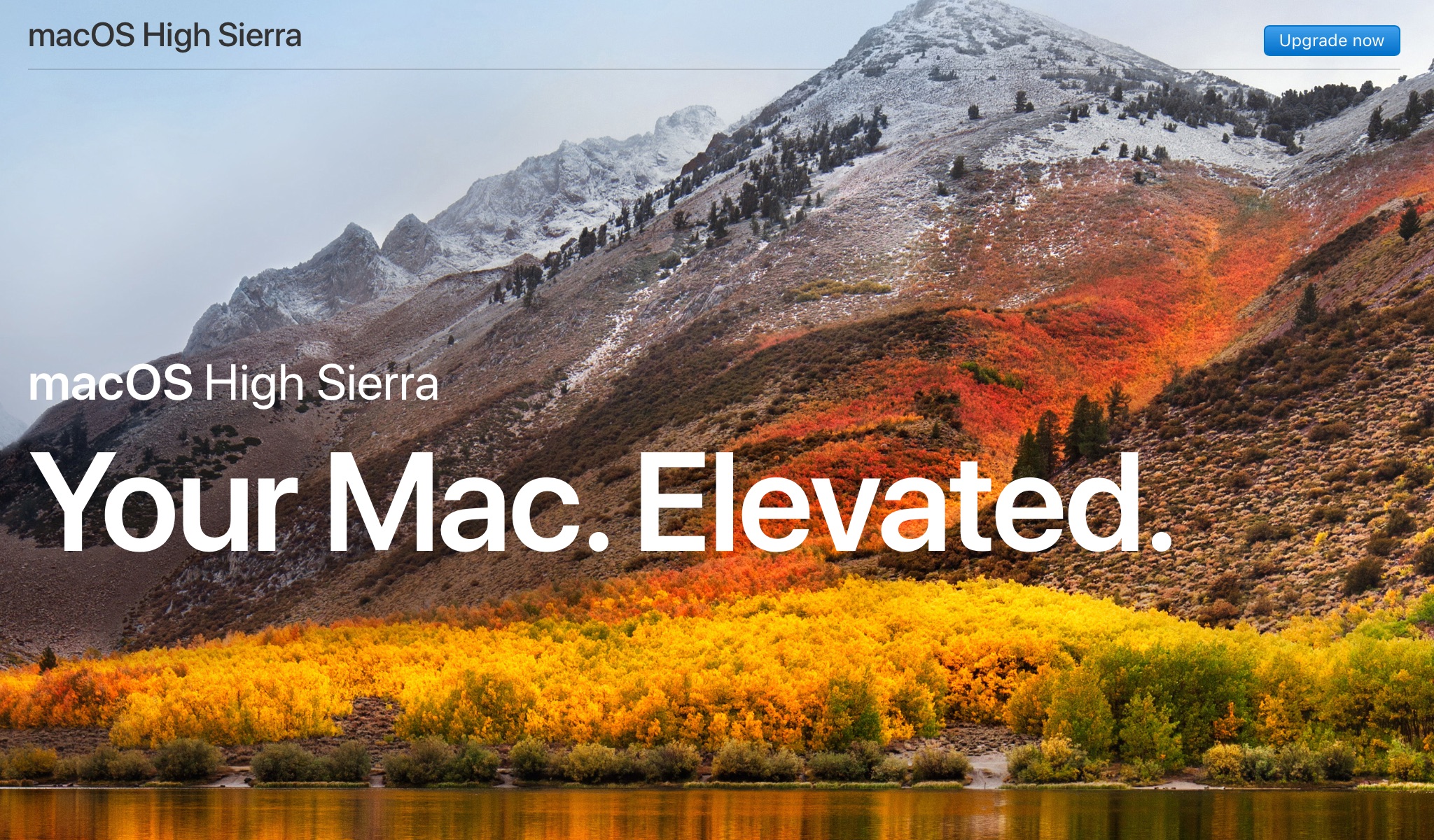 macOS High Sierra 10.13.2 is the latest awesome Mac operating system released by Apple Inc. All you need to know about macOS High Sierra. It is compatible with models i.e. iMac models, MacBook models, MacBook Pro models, Mac Mini models and MacBook Air models released in 2009 or later. You can update your MacOS using Mac App Store.
If you are hoping for design improvements in macOS then it's a big disappointment for you. But in this release thereof a refinement and upgrade rather than all-new macOS. You can visit the macOS High Sierra 10.13.2 official link for a detailed features discussion.
macOS High Sierra 10.13.2 – Features
Apple's file system
You may have to know that macOS High Sierra 10.13.2 is now using Apple's file system instead of HFS. It means that moving for searching for files will be faster, more stable than ever. It uses the HFS+ file system. This file system should keep our documents and directories running more stable, smooth, and quick.
64-bit architecture support
It is compatible with 64-bit architecture. AFS+ is also more secure.
Built-in encryption
Now macOS High Sierra has built-in encryption, crash-safe protections, and simplified data backups.
Safari Browser
Built-in Mac browser Safari has also seen an upgrade with new JavaScript performance features. Apple also claims that Safari is 80% faster than Google Chrome. Along with speeds Apple also looking towards security features. Once you visit the online store or website. After visiting annoying repetitive ads start following you that is not to say it's blocking all ads, only the ones that track you around the web.
Safari will identify the targeted ad trackers through machine learning as well as being able to block auto-playing videos. You have a new opportunity to set your default built-in Safari browser into reader mode. On reader-mode Safari only shows article and neglect videos and images etc.
Own Mail Application
This new macOS High Sierra also giving its own Mail App.
Enhanced Photos
Photos are also getting an update with the new sidebar filters and tools.
iCloud Drive
Using iCloud Drive now you have the advantage to share your files i.e. pictures, videos, etc. to your friends or colleagues.
Spotlight
Spotlight can now look up flight times, maps, etc. The spotlight is worked as like Cortina in Windows 10. It now provides information about your flight status and keeps track.
Facetime
Facetime now allows you to take photos during calls.
Cloud Support
There are also new family storage plans in iCloud. Finally, messages are now saved in the Cloud it should help to reduce file storage on your Mac and keep all of the messages up-to-date across all of your Apple devices.
Note app
If you have used the Note app in previous releases, then you may have been happy about Note App because it now comes with two new features. The first one is that now you can keep important notes at the top of the list that you have in need mostly. The second one, now you have support for tables in notes. You can have the opportunity to share your notes.
Lock Option
macOS High Sierra added a new amazing Lock option. It is the now quiet way to lock your Mac of you is going away from your Mac for few minutes for a certain purpose.
Improve graphics performance
Apple's graphics technology works with the GPU to improve graphics performance. also, provide external GPU's and virtual reality improvements. Apple introduces a new codec now we'll make streaming of your 4K videos better as before. High Sierra comes with the support of outstanding graphics and VR.
Photo & Videos Organization
Using updated photo albums, it will be easier than ever to organize photos and videos. Live photo animations are also available in IOS 11 i.e. loop and bounce now on macOS. Now you ask Siri to do some music for you and also get the new and more human-like voices. macOS High Sierra 10.13.2 using high-efficiency video encoding (HEVC). It provides you better video quality than before.
Memories Categorization or more Enhanced
Memories categories are been more upgraded. Now you can create your memories for your anniversaries, birthdays, etc.
macOS High Sierra 10.13.2 – Technical Detail
| Title: | macOS High Sierra 10.13.2 |
| --- | --- |
| Added On | July 15, 2021 1:13 pm |
| Updated On | July 30, 2021 10:01 pm |
| Version: | 10.13.2 |
| Category: | Software |
| License Type: | Trial |
| Operating System: | macOS |
| Developers: | Apple Inc. |
| File Name: | macosupd10.13.2.dmg |
| File Size: | 1.9 GB |
macOS High Sierra 10.13.2 Free Download 32/64bit